After long years of intense research in one of the best laboratories in the USA this worldwide unique liquid with a purity grade of 98 % had been created.
This novel product can be purchased exclusively in our online shops.
Unique would be the package as well: a specially crafted type of bottle making the bottle's sealing ultra-tight.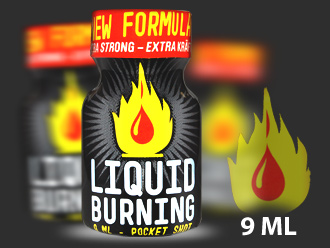 A plastic ring fastens the closure on top and is only broken by first-time usage, guaranteeing to be the first one using your bottle.
Liquid Burning raises future stakes with it's high purity, simple usage and intensifyed action.